Tortellini Alla Panna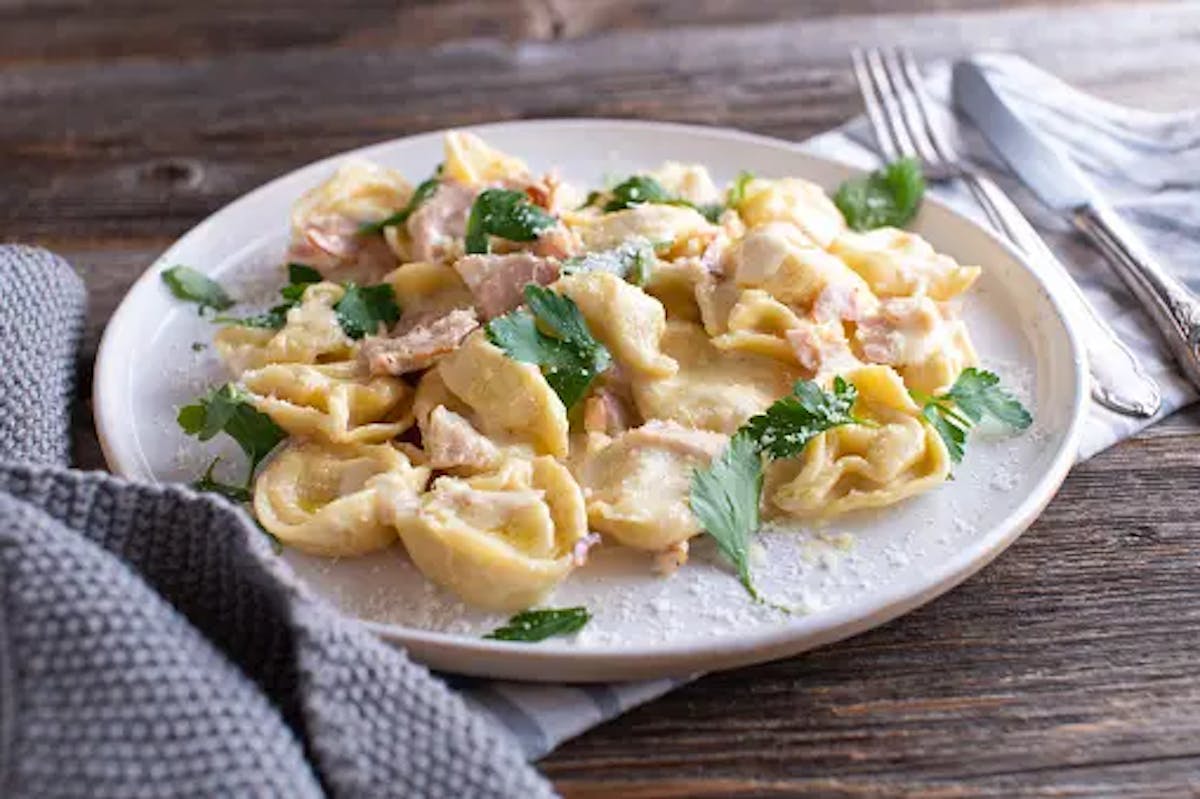 Author - By IFC Culinary Editor, Date: October 21, 2020
Prep. Time: 5 minutes
Cook Time: 10 minutes
Total Time: 15 minutes
DESCRIPTION
Tortellini alla Panna is a classic Northern Italian ring-shaped pasta dish. The tortellini are usually filled with meat, but we have adapted the dish to being filled with wonderful cheese as well. It is a tasty dish and is very easy to cook so long as you are not making the tortellini from scratch. In Italy, it is very common to find the tortellini made fresh at your local pasta store. However, in the US and other parts of the world, most supermarkets will carry it in the refrigerated section.


INGREDIENTS
1 Ib/package of tortellini (filled with either cheese or meat)

• 1 cup of heavy cream or Italian panna
• 6 ounces cooked ham
• 1/2 cup of Parmigiano-Reggiano cheese
• 4 tablespoons of unsalted butter
• Salt and pepper to taste
• Basil, fresh if you have it


INSTRUCTIONS
- Add butter and cream to a medium sauce. Lightly season with with salt and pepper. Keep in mind that the ham and Parmigiano - Reggiano you will be adding is salty, so careful not to add too much salt.
- Cook and melt butter into the cream over medium heat.
- Add cooked ham to the cream and mix.
- Simmer and cook until slightly thickened, usually this process takes approximately 1 minute. You may need to continuously stir the cream. Remove from heat and set aside.
- Bring a pot of salted water to a boil. Add the tortellini and cook for approximately 6-8 minutes or as directed on the package. Drain the tortellini.
- Add the tortellini to the pan with the cream sauce. Stir well to coat. Add half of the Parmigiano-Reggiano. Gently mix.
- Place tortellini in pasta dishes, sprinkle with remainder of Parmigiano-Reggiano and add a few basil leaves.
-Serve promptly