Saltimibocca: It's No Ordinary Sandwich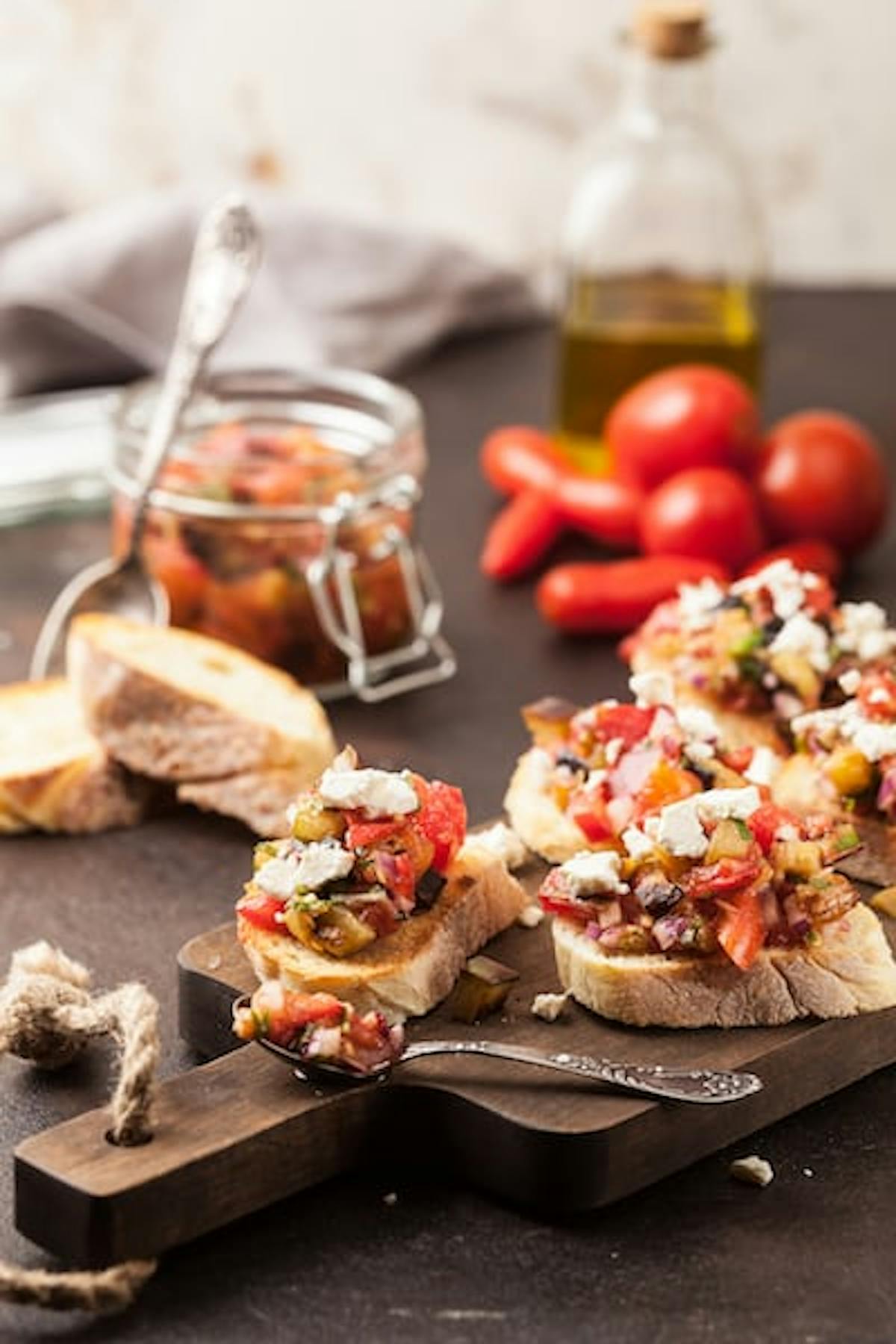 Author - By IFC Culinary Editor, Date: October 20, 2020
FROM THE PIZZA OVEN...
Panuozzo-style sammies, "saltimbocca", are an authentic Italian indulgence.
For an authentic Italian sandwich, try the saltimbocca—literally translated to "jump in the mouth"—which you will understand once you have had your first taste. The saltimbocca is based on another traditional Italian sandwich, the Panuozzo di Gragnano, which originated in—you guessed it—the town of Gragnano near Naples in Italy's Campania region.
The panuozzo, a registered trademark, was first created in 1983 at the Pizzeria Mascolo in Naples, Italy. Technically, the only authentic panuozzo comes from this Neapolitan pizzeria. The saltimbocca is the common term for a panuozzo-style sandwich that doesn't come from there. It was created in a pizzeria, so what exactly is it?
The sandwich is made from traditional Neapolitan pizza dough but is shaped like panino, making the saltimbocca/panuozzo gastronomically somewhere in between a pizza and a panino to create a rustic and hearty kind of "pizza sandwich."


Bread makes the sandwich...or dough in this case!
For the saltimbocca, "the Bocca," the bread is the soul of the sandwich. The bread is an ovalshaped pizza dough traditionally baked in a pizza oven before being filled and baked a second time. The result is a soft, chewy texture with a crispy exterior.
To create a more authentic dough, Italian flour is used, also called Type 00. The flour has a lower gluten content than America all-purpose flour, and the flour has a much finer texture. Using this flour will create a lighter feel to the dough.
Some more modern interpretations do not use a pizza oven but instead cook the bread on a griddle, much like you would for naan or an English muffin. Once the bread is baked it is ready to be sliced in half and filled.


Is there an authentic saltimbocca filling?
One of the joys of creating and eating saltimbocca sandwiches is that you can fill them with just about anything, (much like pizza toppings) but the "original" panuozzo from Pizzeria Mascolo was made with pancetta, fresh Italian mozzarella, and arugula. Today, that pizzeria and our authentic Neapolitan pizzerias offer saltimboccas with a variety of delicious filling combinations.
Making a satisfying savory saltimbocca involves Italian cheeses, natch! They may include provolone, Grana Padano, mozzarella, or many others. Once fillings are added, the whole sandwich is put back in the pizza oven to give the bread a little extra crisp and to melt the cheese.
Part of what makes this Italian sammie so fantastic is that it is so versatile. You can choose a myriad of filling combinations. The sandwich is typically savory, but it can be created in sweet versions as well.
The saltimbocca can be filled with anything from meatballs to Nutella (preferably not together!) and everything in between. Imagine your favorite Italian ingredients. Can you imagine the taste of Italy?


Make your own with Italian Food Company curated food bundles
If you don't have plans travel to Italy right away to try the real thing, you can dine in or take away at Italian Food Company (IFC) in the Florida Keys. Our traditional Neapolitan eatery is an authentic Neapolitan pizzeria. Not a local? Or you are but need a little help? Why not try making your own homemade Saltimbocca? At the Italian Food Company Shop we offer provisions in curated Italian food bundles for simple authentic Italian cooking at home any time—without the long prep list.
Saltimbocca is a delight for sandwich enthusiasts, pizza lovers, and anyone who wants to expand their Italian food horizons. Making pizza dough requires a little bit of love and attention, but the end result is an Italian culinary celebration for the eyes and the tastebuds. Explore delicious IFC food bundles for everything you need for at-home Italian night and put your own creative spin on your Naples inspired fare.
Key Largo's authentic Italian pizzeria and eatery was founded in 2020. The concept is based on the desire to bring authentic Neapolitan rustic cuisine and traditional Italian imports to the Florida Key and beyond.