Modern Day Michelangelos - the Art of Italian Ceramics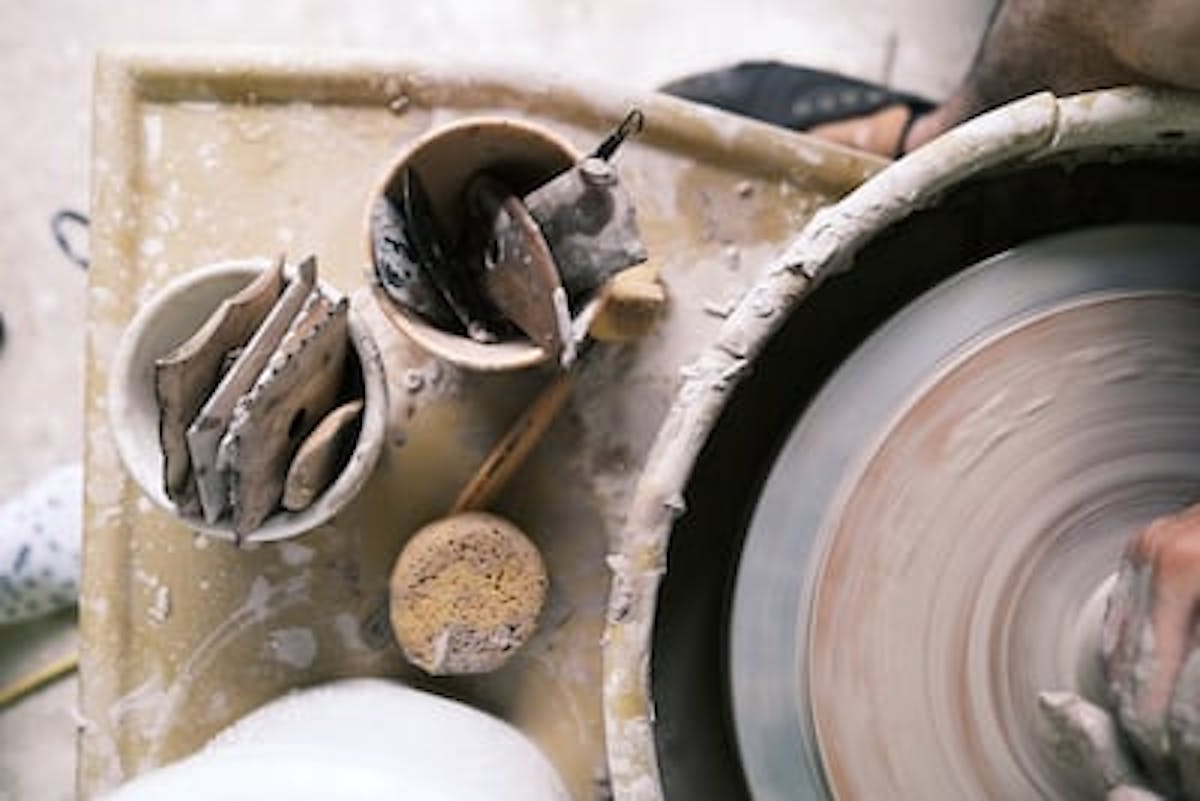 Author - By IFC Travel Editor, Date: October 20, 2020
HAND PAINTED MASTERPIECES
Traditional Italian pottery imported from Italy
Italy is known for its rich history of crafting exquisite ceramics, partially because many regions of Italy sit on natural clay deposits. Around the time of the Renaissance period, various regions in the Italian Peninsula became known for a particular ceramic style called majolica. These are not your ordinary cups and bowls. Majolica is the process of tin glazing and carefully hand painting clay and is notable for being extremely bright and colorful. You've seen them: Italian ceramic dishes and platters featuring joyful colors like the marine blue of the Mediterranean Sea, the earthy green vineyards, rustic brick-cobbled and vibrantly hued flower-kissed countryside of Italy. Can you see the colors?


One-of-a-kind craftsmanship
Italian ceramics to this day are still hand painted, and the craft is often passed down through families and generations. The master and apprentice model, which requires a lifetime of work, still exists in many regions. The distinctive glazing technique originally made its way into the area through interacting with Arab traders, and once these Italian artisans learned the basic technique, they shared their knowledge with the next generation to support towns and villages dedicated to this craft.
In the Early Middle Ages, majolica was limited in terms of colors (mostly white, bronzes, and greens), but by the 1400s there had been many advances in kiln technology and glaze development. These advances led to design aspects we closely associate with the style today—bright, bold colors.


The regional approach to the art of Italian pottery
There is no one "genuine" way of designing this Italian pottery. Individual regions developed their own styles over centuries and have different specialties and features.


Vietri Ceramics
The town of Vietri, on the Amalfi Coast, has produced exquisite classic Italian ceramics for hundreds of years. The majolica from this region is absolutely stunning, and the Parish Church of St. John the Baptist hosts Vietri ceramics dating back over 300 years.
However, just because they have a rich tradition of ceramics production doesn't mean things can't change. Many German scientists settled in Italy after World War II and brought their knowledge to this art form. Chemists worked with glazes and pigments to create unique colors for the craft, including the famous yellow of Vietri.


Derula Pollery
Deruta is a small town in central Italy in the Umbria region that began producing ceramics in the Early Middle Ages. The town craftsmen became widely renown during the Renaissance. One of the more well-known local styles at the time was the "Bella Donna" plate (meaning "beautiful woman"). These plates featured portraits of women and included colorful scrolls and inscriptions.
Deruta and the nearby Umbria town of Gubbio quickly became known for their specialty in metallic glazes of gold and red laid atop another layer of glaze.
Caltagirone Ceramics - the colors of Sicily
The little village of Caltagirone is nestled in the Sicilian hills on a natural clay deposit. In fact, the town's name is derived from an Arabic phrase Qal'at al Ghiran, meaning "Rock of the Vases," which supposedly dates back to the Middle Ages.
In terms of ceramic designs, Caltagirone pottery is equally as colorful as those from other regions of Italy and are known for their white background with bold blues, greens, and yellows. Many experts note a sense of warmth and rusticity that you don't see compared to some of the elegance of areas like Deruta.
The 19th century trend was crafting large jars in the shape of heads of men and women, often royalty. Many modern pieces attempt to recreate trends from the 17th and 18th centuries that include mythological scenes, religious scenes, and hand-painted tiles.


Italian lava stone tables — heirloom collectibles
Italy is known for more kinds of artisan crafts than its ceramics alone. In fact, artisans are applying their painting and glaze work expertise to pieces of lava to create unique lava tables, also called Italian lava stone. Volcanic stone is carved from solidified lava sourced from caves surrounding the Mt. Etna volcano in Sicily. Sicilian Volcanic Tables (lava tables) are unique and very beautiful.
Craftsmen use the same attention to detail to work with lava as they do with clay, and these lava pieces are hand refined, shaped, and smoothed, then painted and glazed in the majolica tradition. The glazed volcanic rock, once fired, is then crafted into a table.
The lava stone tables imported by Italian Food Company are crafted in Taoramina, along the eastern coast of Sicily by the artisans of Gabri Cermanica especially for our online shop.


Go ahead, use the good plates
Indulging in a few pieces of Italian ceramics means taking part in a centuries-old tradition. These plates, tables, vases, and more are not only practical but are works of art to be treasured and passed down to the next generation. Don't just save these treasures for company-use these bellissimi Italian pieces often and feel like you've stepped into the Old World.


About Italian Food Company
The roots of Italian Food Company shop can be found in the story of its founders, Tony and Isis Wright. ' Our family comes from the places we dream of visiting. Every summer we sojourn in Italy and for a few weeks our senses delight in the colors, sights, sounds, and food of this Mediterranean wonder." Our Story.