Gnocchi Alla Sorrentina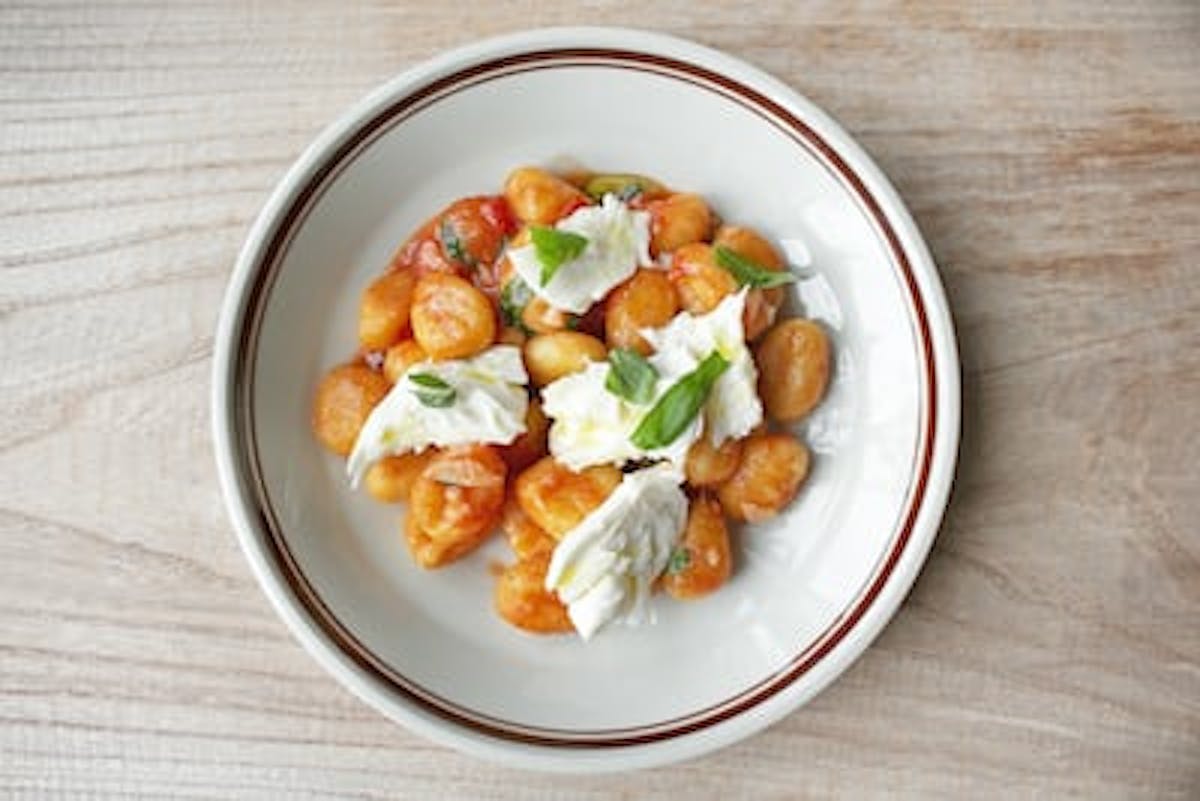 Author - By IFC Culinary Editor, Date: October 20, 2020
Prep. Time: 20minutes
Cook Time: 40minutes
Total Time: 60 minutes
DESCRIPTION
Our journey in Italy takes us to the beautiful Amalfi Coast, to a town close to Naples, called Sorrento. This is really one of the most spectacular destinations in Italy. This coast is beautiful and has a very special dish known to most Southern Italians as Gnocchi alla Sorrentina which translated means Gnocchi Sorrento style. Its a classy, easy recipe to prepare that brings together some of the most traditional cuisine from the Naples and Campania region. Gnocchi alla Sorrentina is a potato gnocchi dish with fresh tomato sauce, mozzarella cheese and of course freshly grated parmigiano. | like to use either Grana Padano or Parmigiano Reggiano cheese.


INGREDIENTS
• 1 lb of potato gnocchi
• 2 Tbsp of olive oil
• 1 onion, peeled and finely chopped
• 2 garlic cloves, peeled and crushed
• 1/2 Ib of fresh tomatoes
• 2 Tbsp tomato puree
• 1 Tbsp sugar
• Cup of freshly grated parmigiano-reggiano
• 6 oz of fresh mozzarella
• Salt to taste


INSTRUCTIONS
-Boil the gnocchi according to package instructions. Drain and set aside.
- Preheat the Oven to 375 degrees.
- In a medium saucepan, gently saute' the garlic and onion in the olive oil until softened.
- Peel the tomatoes, first by plunging them in a bowlful of boiling hot water, then peel, chop finely, and add to the onion/garlic.
- Continue to cook on medium heat for 10-15 minutes, season to taste, then remove and blend in a food processor or blender until smooth.
- Pour the sauce back into the saucepan, add the gnocchi, and stir the pasta until evenly coated. - Place the pasta into two separate ovenproof dishes then cover with Parmigiano and mozzarella.
- Bake in the oven for 15 minutes until the cheese is melted and browning. Feel free to add some basil leaves to the dish.
- Serve with salad and pair with Pinot Grigio.