Bucatini all' Amatriciana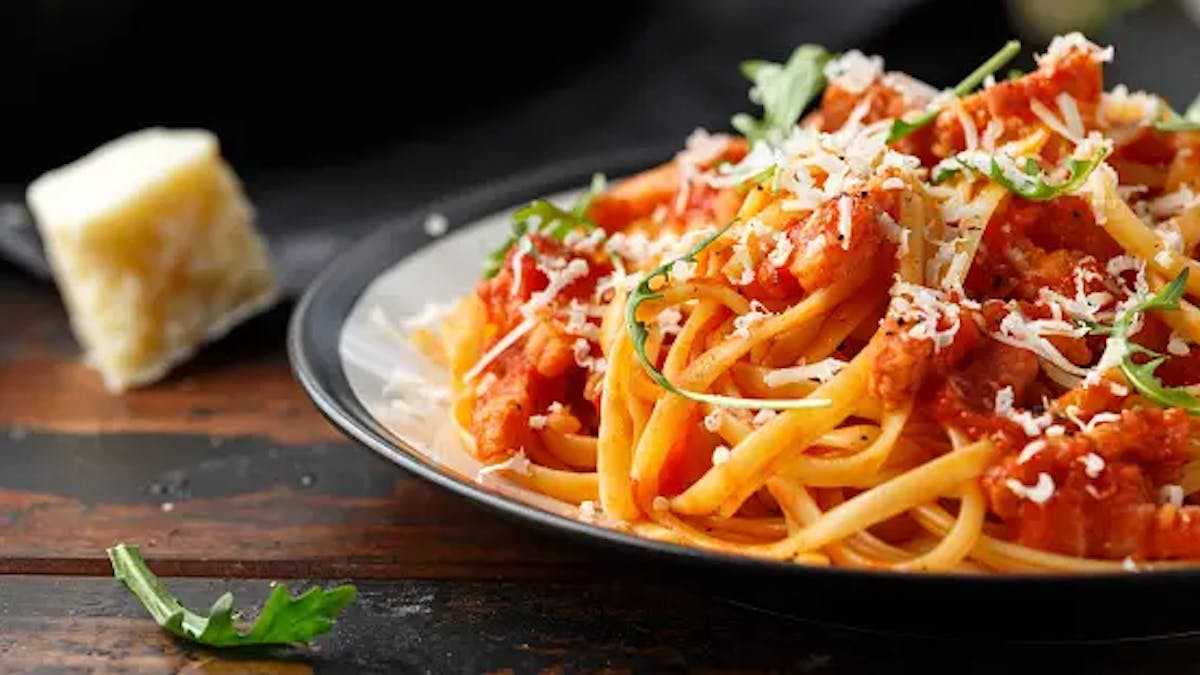 Author - By IFC Culinary Editor, Date: October 20, 2020
Prep. Time: 15 minutes
Cook Time: 45 minutes
Total Time: 60 minutes
DESCRIPTION
This wonderful dish of Bucatini Amatriciana takes us to the historic beautiful city of Rome. This dish became very famous in the 19th and 20th century, although it dates back long before. Its rich pancetta with a taste of spicy, makes it the perfect balance and the sharp, salty kick of pecorino cheese makes it a classic. Although famous in the 19th and 20th century its long history is controversial and disputed by many experts. Its common to hear Romans discussing the true origins of Amatriciana. You will find Amatriciana being served in almost every restaurant in Rome.


INGREDIENTS
1 lb/package Bucatini
6 ounces of pancetta finely chopped
1 medium onion finely chopped
2 cloves garlic cloves peeled and crushed
Yi cup pecorino Romano ¢ 3tablespoon olive ail
1 tablespoon of marjoram chopped * 1/2 teaspoon crushed red pepper
1 medium carrot grated e 28 ounce can whole plum tomatoes
1 tablespoon unsalted butter
Season with salt to taste
INSTRUCTIONS
- In a medium saucepan heat the oil and cook the pancetta over medium heat for 5 minutes.
- Add the onion, garlic, red pepper and cook until onion is soft, and pancetta is crisp (approx. 6 minutes).
- Add carrot and tomatoes, season with salt and simmer over medium to low heat, stirring often until the sauce has thickened. This process takes about 40 minutes.
- In parallel, boil a large pot of salted water, cook the bucatini following the package instructions until al dente. Drain and transfer the bucatini back to the pot.
- Stir the butter into the tomato sauce and add the sauce to the bucatini. Toss to coat and add some of pecorino romano cheese and serve immediately. Top with additional pecorino cheese if desired.