A Slice Of History - Traditional Neopolitan Pizza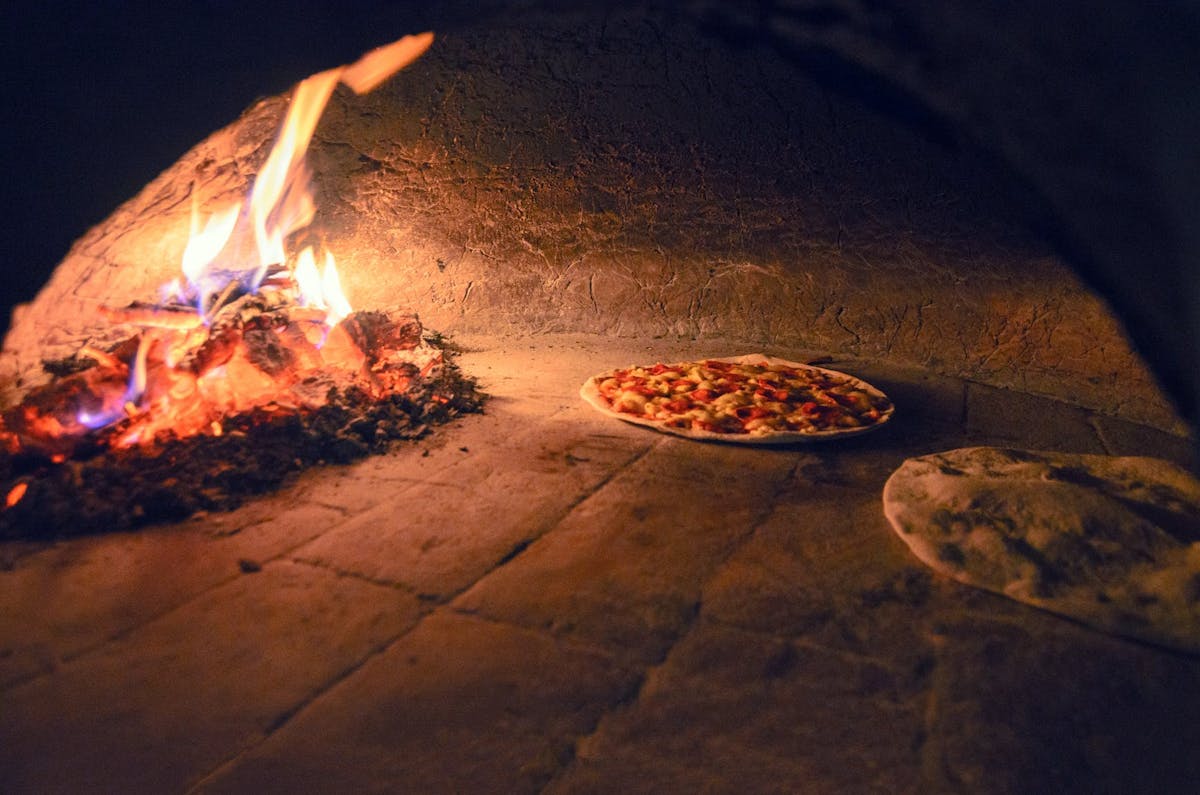 Author - By IFC Culinary Editor, Date: October 20, 2020
ITALIAN FLATBREAD, ROOTS BACK TO ROMAN TIMES
The Italian city of Naples and the Amalfi coast region has a long (and delicious) history and is known for its culinary delights, including gelato, limoncello, and classic pasta dishes, like authentic Gnocchi alla Sorrentina. However, if you could only eat one classic Neapolitan meal to get a taste of Naples, it would have to be a traditional Neapolitan pizza.
Pizza has become a ubiquitous meal that has so many variations in terms of crust, toppings, and sauces (we're looking at you, pineapple and pesto), but modern American interpretations are a far cry from the traditional pizza of Naples.
The Neapolitan pizza (pizza Napoletana) as we know it—mozzarella, tomatoes, and basil on yeasted flatbread —was invented in the late 19th century, 1889 to be exact. The traditional preparation and product crafted by IT'S ALL IN TIIE DOUGII pizzaioli (regional pizza makers) is recognized as a UNESCO Cultural Heritage food. But how did this Maren 26, 2021 gastronomical treasure come about?


A brief history of nearly everything pizza
People have been eating toppings on flatbread since ancient times, and food historians believe the Neapolitan pizza evolved from a meal eaten in ancient Rome. Romans would often eat a focaccia-like flatbread with toppings, and Pizza Napoletana grew out of that tradition in the 18th and 19th centuries.
The actual word pizza dates back to texts from 997 AD in central and southern Italy, and for centuries this simple meal of bread, VIEW ALL meat, cheese, vegetables, and other toppings was consumed by the lower class. Tomatoes were eventually brought to Italy from the New World, bringing the world closer to the Neapolitan pizza we know and love.
Pizzas could be sweet or savory, and even the famed author Alexander Dumas wrote about the diversity of pizza toppings. So how did we get to "the" pizza?


The legend of the Margherita pizza
The classic Neapolitan pizza of fresh mozzarella, bright red tomatoes, fragrant basil, and extra virgin olive oil is also called Margherita pizza, which has a storied history. Like all good legends, there are few potential origins.
The most popular story is that in 1889, pizzaiolo Raffaele Esposito invented the pizza Margherita to honor both Margherita of Savoy (the Queen consort of Italy) and the recent unification of Italy. The basil, mozzarella, and tomatoes on the pizza represent the red, white, and green colors of the Italian flag.
Some food historians note that these toppings were available and used in Naples before 1889, and one text from 1849 describes a pizza topped with basil, tomatoes, and slices of mozzarella arranged in a flower shape —the word margherita translates to "daisy."
Regardless of how it came to be (we're partial to the royal pizza story), the now traditional Neapolitan pizza has a pretty strict definition according to the Italian Standardization Body and the Associazione Verace Pizza Napoletana. But what does it take to make an authentic Neapolitan pizza?


First you have to make some dough
Authentic Neapolitan dough is made from Type 0 or Type 00 flour (or a combination of the two). These flour types are milled to a superfine texture, are high in protein, and have a lower gluten content than the allpurpose flour you can find in American grocery stores. The dough also uses fresh Neapolitan or brewer's yeast, salt, and water.
The actual process of making and stretching the dough to its perfect thinness (no more than 3 millimeters!) has been passed down through generations of pizzaioli (pizza makers). The dough is kneaded by hand and then, twirled. Today, neighborhood pizzerias feature theatrical displays of dough-twirling "A slice of history, to share the spirited tradition and give patrons a show.


Not just any tomato
Making an authentic Neapolitan pizza requires special tomatoes. The San Marzano tomato is an heirloom variety of plum tomato that is described as sweeter and less acidic than other tomato varieties. The other type of tomato used in the genuine Neapolitan pizza is the Pomodorino Vesuviano, a grape tomato that grows near Mount Vesuvius. For us non-Italians, San Marzanos are easier to find.


Say cheese!
Authentic pizza Napoletana is made with thin slices of delectable, fresh bufalo mozzarella, which is made from the milk of the Mediterranean water buffalo. Sometimes fior de latte (cow's milk mozzarella) is used instead. This richly elastic cheese is sometimes called the "pearl of the table" and no genuine Neapolitan pizza goes without it—no shredded cheese here! The mozzarella process involves stretching cheese curds and forming them into balls. The balls are cut into thin slices for pizza purposes.


Brick by brick
Part of the Neapolitan tradition is to cook pizza in a brick oven at a screaming hot temperature (800-900F) for minutes at the most. The crust transforms into something otherworldly—chewy but still soft. Perfetto! Can you almost taste it?


Key Largo Pizzeria will make its own slice of history
the experience of consuming this Neopolitan masterpiece is best shared with friends and family. At Italian Food Company Pizzeria (IFC) you can settle for an evening of authentic Neapolitan pizza and other traditional Italian fare. Take away dining from the Key Largo eatery lets you and your gang tuck in with a good bottle of wine and savor the flavors of Italy at home. Buon appetito!
IFC also offers classic Italian Food Bundles for pizza and night from their Italian Food Company Shop complete with make-at-home meals and classic Italian Sweets Online.